Additional fees may apply*
Otay Crossing Self Storage Units
Sizes and Prices
ACH is a free, automatic monthly payment from your checking account.
Otay Crossing Self Storage is located just off of Siempre Viva Road, which is the last US exit before you reach the Otay Mesa Port of Entry. Otay Crossing Self Storage is within walking distance of the Mexican border crossing. This makes it the most convenient location possible for those who either live or work in the Tijuana neighborhoods of Colonia Aeropuerto, Otay Constituyentes, Otay Universidad, Otay Girasoles, Otay Las Brisas, Modulos Otay, Ejido Chilpalcingo, Colonia Buenos Aires, Fracionamiento Murua, Colonia Buena Vista, Colonia Postal, Colonia Ruiz Cortines, Colonia Del Rio, and Mesa de Otay. Otay Crossing Self Storage is also located just south of the California State route 905 and the SR-125 Toll Road interchange, which makes it only a 10-minute drive from the communities in Eastlake and Chula Vista.
If you are doing business in Mexico you should see what Otay Crossing Self Storage has to offer you to help your business on either side of the Mexican/American border grow. Otay Crossing Self Storage has three entry gates to its facility, making deliveries by commercial tractor trailer easy and convenient. These access gates are computer controlled and every customer is given a unique access code for entry to their storage units in Tijuana - San Diego. Each driveway and access gate is also monitored by cameras that are being recorded 24 hours a day. Otay Crossing Self Storage has the best location, great prices, best service and best storage amenities to offer our customers from either side of the Mexican/American border.

Access Hours
---
Mon-Fri 6:00 am - 9:45 pm
Sat-Sun 6:00 am - 4:45 pm
Closed Major Holidays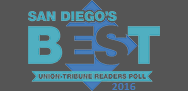 *SPACE SIZE: Advertised space sizes are approximate and for comparison purposes only. Spaces may be smaller or larger than advertised. Spaces are not rented by the square foot, and rent is not based on square-foot measurements.  
**All Internet specials are at select locations on select units. Offer applies to new rentals by new customers only at participating San Diego Self Storage locations. One offer per customer. Offer available for limited locations and is subject to availability. Applicable administration and insurance fees are not included in this offer. Offer has no cash value. No refunds or substitutions are permitted. Use of Move-In Truck is based on availability and terms and restrictions apply. Features and amenities vary by location.