Additional fees may apply*
Otay Mesa Self Storage Units
Sizes and Prices
ACH is a free, automatic monthly payment from your checking account.
Otay Mesa Self Storage is situated just east of the Highway 805 and 905 interchange, it is easily reached from the cities of Imperial Beach, Chula Vista, San Ysidro and Tijuana. It also serves the residential community of Ocean View. Otay Mesa Self Storage is just west of the 125/905 merge, so it is just minutes away from the communities of Eastlake. Otay Mesa Self Storage offers a unique opportunity for anyone who is doing business across the USA/Mexico border. Our location and staff are equipped to handle the special self-storage needs of our across the border customers. Our extended operating hours on weekdays are helpful to those customers who have to cross the border. Our rental agreements are month-to-month, so there is no long term financial commitment for a warehouse type storage environment. Because there are a wide variety of sizes of Chula Vista - San Diego self-storage units available you can easily expand or constrict the size of your self-storage space as your storage needs change. We also offer a "1st Year Price Guarantee" so you can plan on what your costs will be for self-storage.
If you need storage that is conveniently located between the two USA/Mexico border crossings then Otay Mesa Self Storage is there to serve you.

Access Hours
---
Mon-Fri 6:00 am - 9:45 pm
Sat-Sun 6:00 am - 3:45 pm
Closed Major Holidays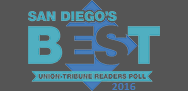 *SPACE SIZE: Advertised space sizes are approximate and for comparison purposes only. Spaces may be smaller or larger than advertised. Spaces are not rented by the square foot, and rent is not based on square-foot measurements.  
**All Internet specials are at select locations on select units. Offer applies to new rentals by new customers only at participating San Diego Self Storage locations. One offer per customer. Offer available for limited locations and is subject to availability. Applicable administration and insurance fees are not included in this offer. Offer has no cash value. No refunds or substitutions are permitted. Use of Move-In Truck is based on availability and terms and restrictions apply. Features and amenities vary by location.