Additional fees may apply*
Self Storage in San Diego
About Us
Otay Crossing Self Storage serves our customers in Mexico and the United States.
Otay Crossing is located at the last US exit before you cross into Mexico at the Otay Mesa Port of Entry. The 60-foot clock tower is a landmark for those who are traveling North and South on California State Route 905. Otay Crossing Self Storage is operated and designed to meet the self storage needs of our customers on both sides of the border. Offering a wide variety of sizes and prices we have a self storage unit that will fit your storage needs and budget. Sizes vary from 5 feet wide by 5 feet deep to 15 feet wide and 75 feet deep. Our bilingual staff understands the challenges of our customers who either live or work on either side of the Mexican-American border. If you are doing cross-border business then Otay Crossing Self Storage is where you need to store. Our leases run month-to-month, we feature a "1st Year Price Guarantee" so your rate is locked in for entire year. We even offer a FREE move-in truck with driver! We have everything that you may need to help you succeed. We offer extended gate hours in case you get caught in border traffic, we accept your packages that get delivered by UPS, FED EX, or other common carriers and we also offer RV & boat storage. Otay Crossing Self Storage offers forklift service to load and unload your product, we provide pallet jacks to move your product, and we have a pallet pick up service using our truck and driver. Whatever your self storage in Tijuana - San Diego needs are, Otay Crossing Self Storage can meet them.
Access Hours
---
Mon-Fri 6:00 am - 9:45 pm
Sat-Sun 6:00 am - 4:45 pm
Closed Major Holidays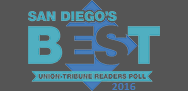 *SPACE SIZE: Advertised space sizes are approximate and for comparison purposes only. Spaces may be smaller or larger than advertised. Spaces are not rented by the square foot, and rent is not based on square-foot measurements.  
**All Internet specials are at select locations on select units. Offer applies to new rentals by new customers only at participating San Diego Self Storage locations. One offer per customer. Offer available for limited locations and is subject to availability. Applicable administration and insurance fees are not included in this offer. Offer has no cash value. No refunds or substitutions are permitted. Use of Move-In Truck is based on availability and terms and restrictions apply. Features and amenities vary by location.